We are Boyd Digital, an international SEO company based in the heart of Glasgow, Scotland. We provide a wide range of search engine optimisation services for clients across the globe.
As a team, we have over half a century's worth of experience digitalising businesses and helping them achieve sustainable long-term growth in Google search results.
"Handling over 90% of all search queries worldwide, Google is undoubtedly dominating the global search engine market share.

statcounter.com
At Boyd Digital, we take immense pride in being Google Certified, a testament to our expertise and commitment to delivering exceptional digital marketing services. Clicking on the Google symbol will grant you access to all the details about our certification, showcasing our high proficiency level in utilising Google's tools and strategies to help our clients achieve their online goals with confidence and success.
SEO Experts – Who Are We?
Boyd Digital has been a leading SEO agency for more than a decade. Formed by SEO specialists Colin Boyd & Grant Ruxton back in 2010, they quickly assembled, nurtured & grew arguably the largest team of dedicated SEO specialists in the United Kingdom. The extensive wealth of SEO knowledge & industry experience within the Boyd Digital team is core to our impressive resume and past track record within the search engine marketing world.
Our Managing Director Grant Ruxton has an impressive SEO resume, as well as a strong background in the traditional and wider digital marketing landscapes, having successfully managed numerous omni channel campaigns for huge global brands. He knows what makes for excellent SEO strategies, client relations, communications and directs a team that reflects that in our Glasgow city-centre office.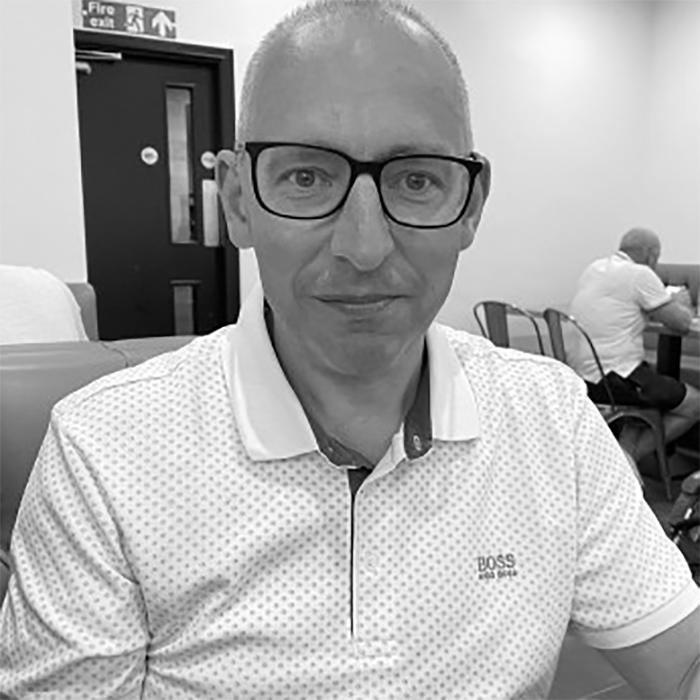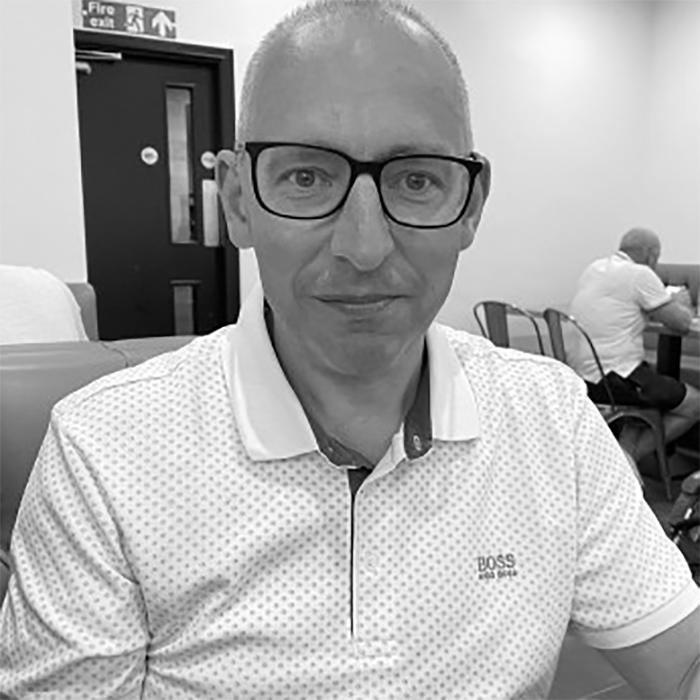 With nearly 2 decades of experience in search engine optimisation, our director Colin Boyd has worked with hundreds of blue-chip businesses across varying sectors, providing optimisations through the ages while consistently delivering impressive ROIs along the way. With his extensive experience, Grant and Colin have created an SEO agency that offers services that set us apart from the rest. This is due to our creative yet pragmatic approach to optimising websites, increasing online visibility, turning visitors into leads / sales and increasing profit margins for clients.
Gavin Boyd is the head of SEO at Boyd Digital having joined in 2011 and oversees day-to-day operations. Gavin offers a unique perspective in shaping bespoke SEO campaigns that garner results for small local businesses, large national corporations & huge international conglomerates alike.
With 15 years of hands-on experience, there is not a competitive niche or country Gavin hasn't researched, analysed, strategized and executed a winning search engine optimisation strategy in.
Whether that be in hugely competitive sectors such as international law, global travel, multimillion pound ecommerce or local businesses with multi premises, Gavin and his team know how to win in every arena.
What Search Engine Optimisation Services Do We Offer?
We are a trusted SEO company, having successfully optimised thousands of websites. We have helped businesses of all sizes grow, from local SEO campaigns to international multilingual SEO for global businesses. We provide our clients with an impressive return on investment through our comprehensive and proven approach.
The Boyd Digital team is skilled and knowledgeable, covering all aspects of search engine optimisation. Including but not limited to in-depth research and analysis, technical SEO, optimised content creation, backlink profile development, analytics deep diving and conversion rate optimisation.
Not only can we provide you with game-changing SEO, we also offer digital marketing services such as PPC and social media marketing campaigns across platforms like Facebook, Instagram, Tiktok and LinkedIn.
Working with Boyd Digital can offer a multi-pronged approach to improving your digital marketing.
Work with us to take your business to the next level with more visibility, more leads, and more revenue.
Local, National, And International SEO
Our SEO campaigns can be suited to businesses seeking more visibility locally, nationally, or internationally. We have worked with businesses of all sizes seeking exposure to unique customer bases. We will provide a tailored approach that prioritises your goals and your clientele.
Local SEO Agency
If you run a local business you will want to catch the attention of those in and around your area, whether that's a countryside town in Wales or the city of Singapore. We can help you do this with a local SEO campaign.
We have worked with and ranked hundreds of local businesses on Google's first page for high-value keywords, in a wide variety of industries, located in some of the world's largest and most competitive cities.
Think crème de la crème positioning in Google's local pack results for terms such as hotels in London, serviced apartments Dubai, brand agencies in London, SEO company in Glasgow, lawyers in Washington, New York, Edinburgh, Dingwall, (Erm that's correct,,, Dingwall!) or business water suppliers England, London, Timbuktu etc.
See it doesn't matter if you are a global hotel chain, global law firm or local seo agency located in Glasgow. We know what it takes to get bricks and mortar businesses ranking in Google's local pack results, wherever you are in the world, from right here in our agency headquarters in Glasgow, Scotland.
National SEO Agency
Businesses looking to rank nationally will be able to improve their online visibility with our comprehensive approach to national SEO.
We will be able to analyse competitors, how they rank and how to outrank them. We have run many highly successful national campaigns for national gems and household brands that operate in various industries such as trade, construction, utilities, travel, fashion and growing and emerging markets such as veganism, crypto, renewable energy and the electric vehicle industry. All clients who have seen a significant return on investment with a huge increase in organic visibility, leads, sales and revenue.
Again, think crème de la crème rankings in the most sought-after real estate plots in Google's organic search landscape.
Think prime keywords like radiators, timber merchants near me, business water, vegan food, trade paint. Think 'hotels in [every major city in the UK, Europe and beyond]'.
At a national level, we don't just settle for owning Park Lane & Marlow Bone Street on the Monopoly board, we also want Bond St, Oxford St & Regent St. Hell, we will take Old Kent Road & Whitechapel Road if that's all that's left to own!!! And after that, we will move onto somebody else's board and start to chip away at that search engine real estate. That's the mindset we have here at Boyd Digital! There are no limits and no end to growth!
International SEO Agency
We run multi-lingual international SEO campaigns for businesses seeking to branch out across the world. We have successfully run huge international SEO campaigns for the likes of Groupon, Smartbox, Clarivate, Michelin, Frasers Hospitality just to name a few.
Each international campaign is unique in its own rite. Some campaigns involve gaining rankings in Google for the same keyword, in English, but in multiple English-speaking countries. Some projects involve achieving keyword rankings for high-value keywords in many countries in different languages.
Some international SEO projects involve unravelling complex issues that have arisen over time on large multilingual websites due to unsuspecting neglect. That's why a large portion of our international SEO clients come to us subsequently to an issue being detected and not before. The challenges we have faced and the problems we have solved are what make Boyd Digital one of the best International SEO Agencies out there.
We can translate from and to most languages. We can write SEO-optimised content from scratch in any language using native speakers and writers. All this is achieved using our trusted pool of international content writers that are located the world over.
We have built long-term working relationships with the international SEO content writers and translators we work with. Most relationships have naturally developed over the years when one-time foreign students studying in Glasgow were looking for multilingual work to help with their finances during their study years.
Many of these international relationships continue today with an alumni-type vibe.
These relationships allow us to scale up fast, as and when large complex international SEO campaigns arise.
Out-with the foreign language aspect of international SEO and foreign language link acquisition campaigns, our team are experts in the international technical SEO front. We have a vast amount of experience in optimising complex multi-language websites using best practices with lang tagging, hreflang tagging, canonical tagging, geo-tagging, international tagging, XML site-maping Google search console tagging etc. We know how to rank websites in most languages and in most countries all over the world!
There is not an international SEO job too complex or too big for us here at Boyd Digital!
Take the first step to helping your business thrive online. Talk to a digital marketing specialist.
With an accumulated 60+ years in SEO, we have an unrivalled team of specialists with the knowledge and experience to provide online businesses with actionable SEO campaigns that incrementally increase valuable organic traffic from Google search results.
Colin, Grant & Gavin are just the tip of the spear of fantastic SEO specialists here at Boyd Digital. There are many other hugely talented and valued SEO experts who drive dedicated SEO teams that operate in specific verticals and or CMS (content management systems).
Whether it be small one-shop business, multi-location businesses or 100k+ product eCommerce websites using Magento, Shopify, WooCommerce, Big Commerce, Bespoke or Headless systems. We have dedicated specialists that know all the nooks and crannies to ensure maximum returns on investment regardless of what vertical and or CMS used.
Get in touch
How it works
Our SEO process
MICHELIN, a global provider of car and truck tyres.
WEBSITE AUDIT + TECHNICAL SITE IMPROVEMENTS 
68% increase in new site visitors YoY 

58% increase in first page rankings YoY 

30% increase in inbound links YoY 
Learn More
Glen Garioch Whiskey, a Scottish whiskey distillery.
90 new indexed pages

80% increase in organic site visitors YoY

90% new social shares YoY
Learn More
One of the UK's leading radiator and electric heating suppliers.
LINK DEVELOPMENT + CONVERSION RATE OPTIMISATION
79% increase in organic revenue YoY

104% growth in Share of Voice YoY

35% increase in tracked keywords in Google's top 10
Learn More
The UK's leading distributor of premium natural skincare products.
WEBSITE MIGRATION + TECHNICAL SITE IMPROVEMENTS
444% growth in organic traffic YoY

596% boost in organic revenue YoY

712% increase in organic transactions YoY
Learn More
Other Digital Marketing Services
Our accredited digital marketing team translates your business objectives into effective marketing campaigns with measurable results, across a range of digital channels.
With our expertise in digital PR, multilingual SEO campaigns, technical optimisation and more, we can help make your business discoverable locally, nationally, or even globally.
From Shopping Campaigns to Dynamic Remarketing, our team is highly experienced in creating and implementing performant paid marketing campaigns that make a real difference to your bottom line.
Almost 75% of online shoppers turn to social media when making a purchase decision. We help you to stay ahead of the curve and drive conversions by putting you in the right places, at the right time, with the right message.
Whether you are new to digital marketing or looking to refresh your approach, we can help you establish an effective strategy and decide on key channels and activities based on your business goals.
WE ARE.
Based in Glasgow with clients worldwide, Boyd Digital is a digital marketing agency that specialises in search engine optimisation, pay-per-click advertising, and social media marketing.
WE DO.
Our vast experience has been hard-earned on the client and agency side, in countless industries including; travel, fashion retail, hotels, technology, alcoholic drinks and financial services.
WE DELIVER. 
Our team has a proven track record of developing revenue-generating websites for our clients, growing their online brands, driving conversions, and above all else – delivering tangible results.
Our Humble SEO Agency Headquarters in Glasgow
If you are located and or operating in the worlds most prestigious cities such as London, Paris, Sydney, New York, etc don't be fooled by the humble location of our SEO agency in Glasgow. While Glasgow city centre is the brains of our operations, we have clients, account managers and SEO operators the world over.
While arguably, our unrivalled industry experience is the main draw for clients to work with Boyd Digital. The overheads of our agency headquarters in Glasgow allow us to offer day rates 30% cheaper than SEO agencies headquartered in the worlds most prestigious cities, making us more appealing for businesses and marketing teams who have their finger on the pulse when it comes to maximum returns on investment.
Affordability is just the icing on the cake!
Get in Touch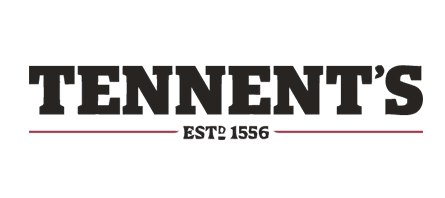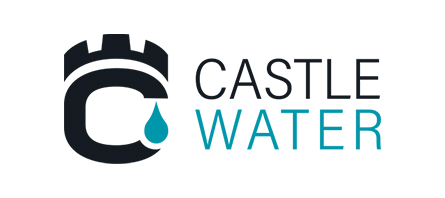 Why You Should Work With Boyd Digital
Do you want SEO done right? Safe SEO that sales through Google's dreaded core algorithm updates? Then you need to work with a reliable agency. Boyd Digital has the expertise, the experience, work ethic and the rite amount of intelligence to create a campaign that will provide continuous and healthy growth online.
Do you want to take your business to new levels online with digital growth and increase revenue streams? if so, you will benefit from working alongside the experienced professionals here at Boyd Digital.
We will carry out extensive research in order to put forward an actionable road map that considers the unique selling points of your business. This includes researching what competitors are doing well and finding ways to outperform them all at their own game, tapping into their market share while increasing yours.
The SEO services we provide offer tangible results for businesses of all sizes using no-nonsense, ethical SEO best practices. We aim for consistent and sustainable growth through continuous and intelligent optimisation.
What Customers Say About Us
"Not only did the Boyd Digital crew immediately identify technical flaws that were preventing our website from being properly indexed, they also worked closely with us in finding and implementing cost effective solutions and nurtured our campaign into what it is today – successful!"

Glen Garioch Whiskey

Client
"Boyd Digital is one of the best SEO agencies I have ever worked with. They approach SEO from a holistic perspective, meaning from technical, UX, content and back linking – Boyd digital have got you covered. Also robust is their attitude to measuring KPI's from traffic, SOV, keyword ranking and of course traffic & commercial contribution. – Above all what I absolutely love about collaborating with them is their responsiveness to fixes and issues that come up at the back end. I also like the fact that they work collaboratively with other marketing and development agencies, making the whole project frictionless.
I would recommend and endorse Boyd Digital on any SEO or Digital marketing project. They are a delight to work with."

Jean Paul Malum

Head Of Marketing, MGM Timber
"What I like about the team at Boyd is that not only do they give great advice and implementation strategies for improving SEO, but they also explain why. This really helps us prioritize and gain that knowledge internally, so it is a more sustainable approach. We've seen some great results with more of our tracked keywords get on page one of Google, and learned ways we can keep up the trend."

Jean Paul Malum

Clarivate
"Boyd Digital's painstaking work and website nurturing really has taken us to a whole new level in the digital world. The team were highly enthusiastic from the start rite through till the end of the project and were a joy to work with."

AQA

Client
"A great UK digital agency. Always willing to go the extra mile to assist in meeting business goals. A highly experienced team in SEO, PPC, Ecommerce and Content Marketing. Thoroughly enjoy their monthly BDX digital marketing event panel discussions involving senior players in business and the digital arena."

Jef G.

Client
"Good company - nice to work with, and they stick to their word."

Cris B.

Client
Let's start the conversation
Find out how we can help you drive more traffic and sales to your website. Book a FREE, non-obligatory consultation with one of our SEO specialists today.