Tomorrow is Record Store Day 2019, the 12th annual record store day, with 200 participating shops.
Record Store Day has become a bit of a saviour for the Vinyl Record industry, shops are getting exposure to new customers, Vinyl pressing plants are getting to stamp new and re-released vinyl, artists are getting an experience where they can produce a physical product and engage with their fan base on a personal level. Everyone wins.
I decided to have a closer look to see if the Vinyl Record market was in decline or growth. I was involved in a record store a few years ago but had to go back to the day job after Boyd Digital decided to take on a massive global client and it was an all hands to the pump affair. However I had built lots of small digital tools that helped modernise the offline/online sales functions. In doing so, I carried out a fair bit of research in the niche.
How Are the Big Guns Doing?
It's recent news that HMV and Fopp are as good as gone from the high street. A few stores remain but the marketplaces selling new vinyl cheaper, faster, more conveniently will eventually kill them off. Independent records stores should be around longer, they tend to be more personal, informative and passionate about the industry rather than engaging in a race to the bottom pricing model. However, they also can't compete with the marketplaces, but, they can sometimes use them as another sales channel.
Amazon: The Beast
The organic traffic to the Vinyl Section of Amazon UK seems to have dropped from 20,000 organic visits to 8,000 visits
Ebay: Getting in the Game
Ebay UK looks to have rebuilt it's Vinyl Records section around October 2018 had has significantly increased it's traffic in the niche to around 6,500 organic visits.
Discogs: The Dedicated One
Discogs was the first dedicated vinyl records marketplace and that shows in it's use. Generating over 3.1 million visitors per month increasing from 2 million last year. Discogs is the king of the vinyl records marketplaces.
The "Vinyl Records" Trend
Having looked at Google trends for Vinyl Records we can see that the demand in 2019 is about half of that in 2018. This, in conjunction with the HMV news, shows 2017/18 as the likely bubble point for vinyl resurgence.
The New Players
Full Report: https://app.serpinsights.io/Reports/Public/P_stdGjIKLwTtm
more about SERP Insights
As we can see from the above chart, RecordStore.co.uk is benefiting from higher rankings due to super fast site speed (MS/SS showing the mobile speed and the site speed for the websites in the top positions for vinyl records)
The site with most to gain is Music Magpie, with a healthy Domain Score and decent Word Count it's only really lacking in Site Speed and Referring Domains to make that jump from Second Page to the more lucrative first page.
Norman Records should really be ranking higher in the search terms. It would seem they have all the off site metrics in tune and might be carrying a Google penalty or an on site issue is holding them back.
The surprise in the mix is The Sun, sitting at 17th for a article on The Most Expensive Record. Newspapers have recently found new revenue streams by adding coupon code sections to their websites. Maybe if one of them seriously entered the vinyl record market they could replace HMV and NME with a sustainable online music offering.
Although it looks like the vinyl marketing is slowing down on the previous year it's still in remarkably good shape considering where it was 5 years ago. Many thousands of records players are now in homes all over the country and exposure to vinyl records is growing with new younger audiences. It's still good to touch your music and feel a connection with it which you just don't get with streaming.
I'm Colin Boyd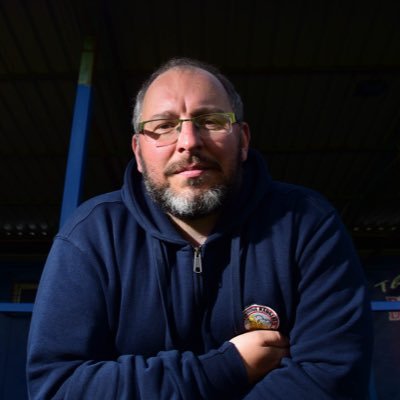 If you fancy talking more about vinyl records, eCommerce, non (junior) league football, online ideas or the world of independent breweries then give me a shout on twitter @iamthelongtail